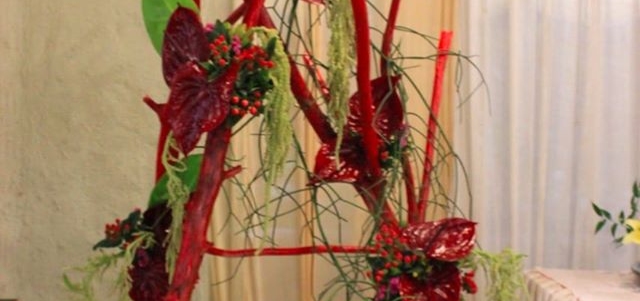 Remember the time you picked a bunch of fresh flowers from a shop just because fresh flowers feel so magical? Remember that time when the smell of sweet flowers worked like a balm on your soul? How often have you passed by a flower shop, and swooned over those beautifully arranged blooms? How often have you wished that you could make beautiful floral arrangements too?
You may have guessed, flower arrangement is not just about placing cut stems in a vase or in a bouquet! Floral arrangement is a lot more than that and what's better than floral arrangement classes to introduce the blossom-lover in you to the many aspects and benefits of arranging flowers. Floral design courses and flower arrangement classes are gaining popularity all over the globe as more and more people are recognizing and acknowledging the magic of fresh flowers.
You can add floral arrangement to your list of existing hobbies by taking up a hobby course in floral arrangement. The sight and fragrance of fresh flowers can do wonders for the body and soul. The process of creating a floral design involves the senses making it an experience to cherish. Floristry connects you with nature, grounds you, energizes you. So, wouldn't it be nice if you yourself could aesthetically arrange flowers in your home or office while enjoying the therapeutic benefits of the hobby?
A professional floristry course is usually designed for the ones looking to enter the floristry business. It is more about technique and design skills. At the same time, even if one does not intend to pursue it professionally, such courses help in fine tuning one's sense of aesthetics.
The Japnese floral art of Ikebana is also fast gaining popularity. Fundamentals of Zen Buddhism like simplicity and minimalism, are conveyed in most Ikebana arrangements.This course is not meant for those commercially inclined but is ideal for those keen on fine tuning their aesthetics with regard to lines, proportion and space.
When blooms are put in containers without thought they dont have the same effect as flowers that are arranged with design and balance in mind. Flower arrangement courses help you create art with fresh flowers and greens for special occasions or for everyday life. Flower arrangement is a melange of blooms and design. It's art. It's a reflection of the personality of the one creating it.
At the floral school at Meghaa's Flower box, Bengaluru, we offer hobby course in floral design, professional flower decoration course, events decor course and also a course in Ikebana. Enjoy the therapeutic benefits of beautiful blooms and feel wonderfully refreshed with pure positive energy during our floral design courses and floral design workshops. Step into our universe of creative floral designs and experience a whole new world.