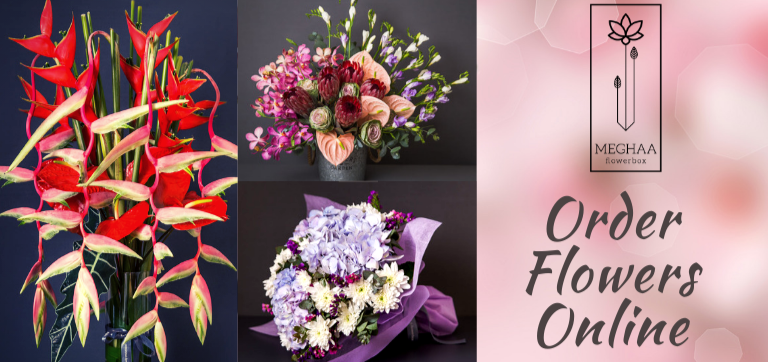 The world is a different place today. The pandemic has transformed our lives and has redefined most things we considered normal. From work to play, from shopping to celebrations, the new normal is all about enjoying the good things in life with a sense of safety and awareness of responsibility. And while so much has changed, special days still come and flowers still bloom!
Birthday parties have moved to online services like Zoom and wedding celebrations have gone micro yet the demand for beautiful fresh flowers continues to grow. Bangalore based luxury florist Meghaa Modi who has curated high quality flowers for events across Bangalore for nearly two decades is delighted by the fact that despite tough times beautiful fresh blooms did not lose their place to cheap plastic flowers or thoughtless gifts. Meghaa says, "People are aware of the good energies that fresh flowers emit and luxury flower arrangements are still the first choice as gifts for birthdays, anniversaries and other special occasions. Weddings have become smaller affairs but the splendor of natural flowers cannot be compared to any other form of wedding decor, so couples prefer fresh floral decorations over anything else even now."
But the pandemic has definitely changed the way one shops. As the pandemic is still keeping most people indoors, we know that online shopping has become the new normal and flowers can be bought online too. Meghaa Modi's premium flower store, Flower Box, has an established online presence and new shopping habits are bringing more patrons looking to order flowers online or premium flower delivery to their website www.flowerbox.in Meghaa says, "What you see on the website is what you should get. A first rate florist will make sure that the flowers that reach you or your loved ones are fresh and arranged exactly as seen on the website." Of course, there is the option to customize too.
A luxury flower box of delightful red roses for your special one, a hand held bouquet of white lilies for a newly wed couple or a fresh flower vase arrangement for your home, the best local flower shop in Bangalore, Flower Box ,has beautiful fresh flower arrangements for every occasion.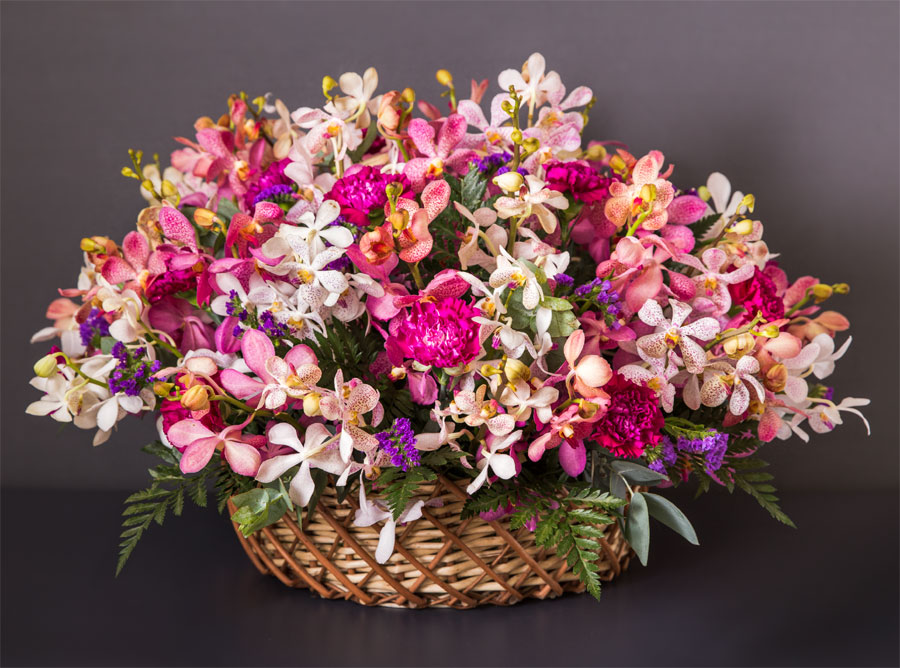 Get what you see - You can view, you can select and you can order flowers online for every special occasion. With so many floral arrangements to choose from, you are spoilt for choice. Freshness and attention to detail is our promise.
Safety and hygiene - We maintain the highest standard of hygiene but we understand your apprehension about personally visiting stores during these times. While the reset button to prepandamic times still seems far away, the new normal is all about getting the best out of life in smarter and safer ways.
Payment options - With various payment options, you can buy flowers online from the comfort of your home, your office or even while you are far away.
So bring back the freshness, colors and good vibes into your homes and into the lives of the ones you love. Order fresh flowers online, order expensive flowers online, check out what your favourite local flower shop has to offer on your laptop or phone. You can also follow meghaaflowerbox on instagram for latest floral designs and flower gift ideas.It's that simple!
For online flower bouquet online delivery, flowers with cake, flowers with wine or any floral customization that can please the ones you love log on to www.flowerbox.in. You can also order our signature floral arrangements in vases for your home or office. Your favourite premium flower shop nearby, FlowerBox, is keeping up with times and therefore our skilled team will ensure that the arrangements are fresh and timely delivery is our promise.
Spread the good energies that fresh flowers bring and make the new normal more fun! Shop flowers online from www.flowerbox.in