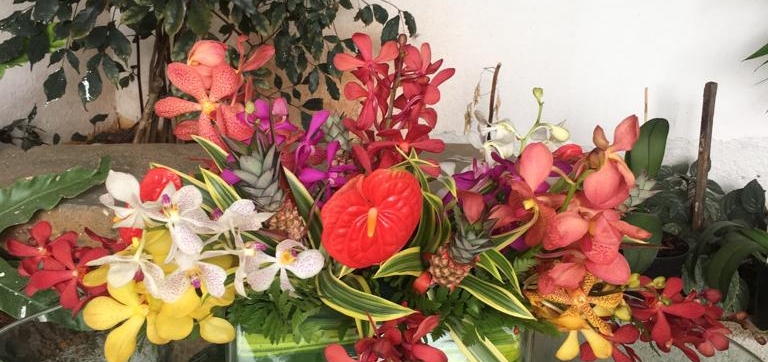 Everyday belongs to mom. Who are we without her? She is our cushion and she is our rock. And as we find our path in this wild world, we know mom's love will always guide us.
And for all that she has been to us, there is so much we want to do. But the truth is that we can never match up to our mothers. The least we can do is show her how much we love her with every opportunity that comes our way.
This Mother's Day show your love and appreciation by sending pure positive energies to your beautiful mom with beautiful flowers! Send her vibes of abundance or calm or perhaps some happiness and cheer. Does Mom need healing? Flowers have the power to heal. At Meghaa Flower Box Bengaluru, we believe in flower chi. Choose the perfect floral arrangement for your mom from our exclusive Mother's Day flower collection.
Love - Pink Oriental Lilies and red roses emit warm love energies. When combined with eucalyptus leaves, the heavenly fragrance can fill up a room with plenty of love. Even Sunflowers signify adoration and are perfect for sending love energies.
Healing - Yellow flowers possess healing energies. Bright yellow Chrysanthemums, Gerberas and Daisies can speed up recovery and make a person feel better.
Happiness & Cheer - Peonies emit positivity. Bright and colorful tropical flowers like Mokara Orchids, gingers and baby pineapples always spread happiness and cheer.
Peace & Harmony - White flowers symbolize peace and Harmony. White orchids, roses and chrysanthemums invite peace and calm. Tuberoses (Rajnigandha) not only look pretty and smell great, they offer the most soothing and relaxing effect.
Abundance - Alstroemeria blooms are symbolic of wealth and prosperity. So are Anthurium and Heliconia. Feng Shui bamboo, that are known to bring abundance, last for years. At Meghaa Flower Box, we have good quality dancing bamboo imported from China, that you can gift your mom for abundance and prosperity.
Contact Meghaa Flower Box, for the best Mother's day flowers in Bengaluru. Get flowers directly delivered to your mom through our online flower delivery store. We can make your Mother's day gift even more special by packing in some chocolates with the blooms!
Order flowers online. Celebrate Mother's day. Celebrate Mom!