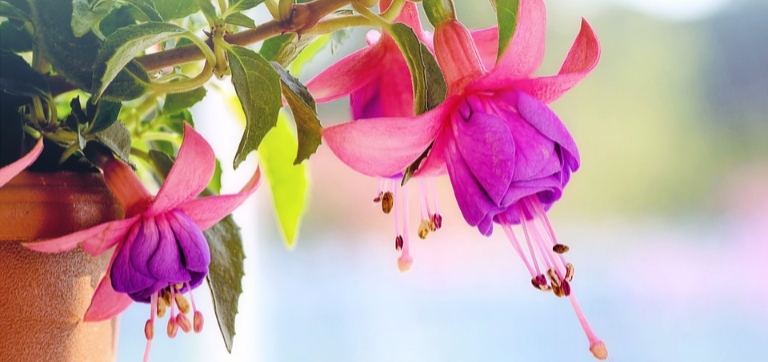 Look around you. Golden sun rays reflecting off your window, fresh green leaves sprouting out bashfully from tiny twigs, psychedelic butterflies dancing around pretty pretty flowers. Its that time of the year when nature profusely shows off her relationship with colors. It is springtime.
Colors dominate the spring season and what's a better day than Holi to take a look at natures flamboyant display of her proud blooms. A peek out of your window or a walk down a lane is all that it will take.
Red represents passion. With the arrival of spring, we witness passion unveil as dense canopies of Gulmohar trees are set ablaze with bright orange-red blooms! No spring memory is complete without the image of quiet walks along paths sprinkled with beautiful Gulmohar petals kissing out feet.
Yellow, the color of hope and happiness, is displayed in abundance by nature throughout spring. One such show comes from The Golden Shower tree that puts on its happiest display as all its leaves give way to eye catching yellow-gold flowers that cascade down like chandeliers. As golden rays of the sun pass through these yellow blooms, it's an assurance that happiness is all around us.
Purple is the color of grandeur, and a Jarul tree during spring shows off its bold purple blooms with pride unmatched. As the brilliance of these flowers fill up the skyline during this season, it's plain to see why a Jarul tree is also known as The Pride Of India.
Pink is the color of love. Nature offers her love to us in spring with a gentle display of pretty puffs of pink flowers spread all over a Rain Tree. With its umbrella like canopy and soft pink blossoms that drop down like rain, the shadow of a Rain Tree can be your perfect retreat to pen down a spring love poem.
White stands for innocence and purity and this is just the essence that the Indian Cork Tree radiates with its dainty white blooms. From now until the rains, fragrant white blossoms fill up the tree, creating an image of calm and peace. This tree in bloom is a reminder that innocence is one of the most beautiful things in the world.
Soak in the colors of spring and summer that nature so beautifully bestows upon us.
Meghaa Flower Box wishes you a very happy Holi and a very happy spring!