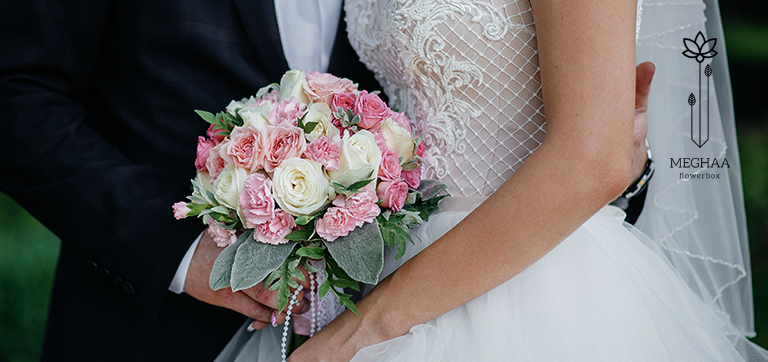 Cheering someone up is not as easy as it seems. You want to show that you are there for them by sending something that truly matters. It is hard to take on that responsibility and how, that is the main question. From ancient times, flowers have played a significant role in cheering up people. The bright colours, fragrance and freshness give instant happiness and cheer that is sure to make the receiver happy. Sending flowers, via online bouquet delivery in Bangalore, as a pick me up is a great way to show the special one that you care about. Flowerbox is deemed as the best flower delivery in bangalore. Therefore, here are a few special arrangements that will act as a medium to show your loved one that you really care:
Basket full of Love
A happy and pick me up colour such as pink is perfect to express your love and presence towards the special one. Our specialised creations with fresh flowers and beautiful fragrance will surely make your special one happy. In this basket, there are Pink Cymbidium Orchids, Peach anthuriums, dainty Brazilian lady roses and red berries. This will signify your importance in their lives, even in hard times. It shows softness, vulnerability, delicateness and care to the receiver. Sometimes, the classic red roses can be a bit much. In those cases, these arrangements will be the best! You can check it out
here
.
Goodness and cheer combo
A beautiful bouquet with a vibrant combination of chrysanthemums, carnations, eucalyptus, with rice paper wrapping is sure to cheer your loved one in no time! With this you're literally passing down the cheer to your special person. This floral arrangement offers a variety of colourful blooms that will send a sense of care and your best wishes. This also comes in various sizes as you can see
here
.
Soothing Lavender
A bouquet with blue hydrangeas, white chrysanthemum, purple statice & eucalyptus, beautifully wrapped in rice paper makes an elegant bouquet for any occasion. Especially in this case, this bouquet is perfect for someone who needs to relax or is maybe having trouble with controlling their emotions. Lavender is as lovely a colour as smell. It's a feature of tranquility. This is an extremely thoughtful and personal bouquet that will definitely be appreciated by the receiver. Check them out
here
.
Happiness and Joy
A bouquet of Yellow Mokara Orchids, with a touch of statice & greens, that will definitely make the receiver feel the warmth, happiness, and joy! This yellow floral bouquet is perfect to cheer up your loved one. These flowers will add a pocketful of sunshine to your loved one's day. In addition, this bouquet will also brighten up their room to no ends! See for yourself
here
.
Friends are like flowers
The classic fragrant pink & white oriental lilies with alstromeria & berries is an all-time favourite, which fills the whole room with fragrance, freshness & positive vibes. This arrangement is especially popular for those looking to add an extra oomph to their homes. With the vibrant colours, these flowers scream happy! This is the perfect bouquet to signify the importance of the receiver in your life. This arrangement is about "I am thinking about you, and I'm always here" vibe. You can choose the size
here
.
To conclude, we can't always add our presence in our loved ones lives no matter how much we want to. However, sending the right kind of flowers can sometimes do more than our presence ever could, they can even add significance to our relationship. Our exquisite designs will definitely be a reminder of our presence and give our loved ones the attention and care they deserve.