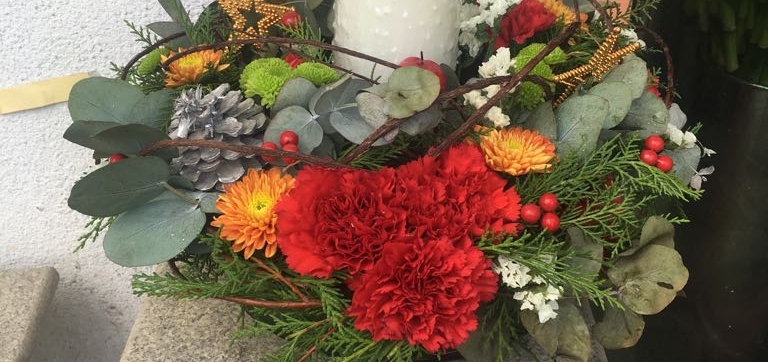 Its that time of the year again, when there is happiness and a spring in each step , cheer and hopefulness of new beginnings in the coming year!
It's the time to feel the spirit of giving , and for me a time of great spiritual introspecton and growth. As the year culminates into its end we ponder about the things achieved, things yet to be done and overall growth amidst Christmas cheer! With regards to Christmas décor this year the following ideas spring to my mind:
Play with Lights
Fairy lights are my favourite and they can spruce up any ordinary item of decor. Use fairy lights in glass vases or around wooden boxes , add a touch of red and you are done with your Christmas décor!


Ribbons
Red and white checked ribbons or more glamourus ones in gold or silver, adding ribbons to the table décor or mantelpiece will give you the decorated look instantly without much effort.


Paper/Origami cutouts
Handmade paper, printed paper, soft paper, hard paper, a thousand ideas can come from paper !


Apples, Cherries and Berries
I love combining apple blossoms or cherries , hypericum berries and ilex berries or snow berries in my arrangements for xmas !


Cinnamon, Nutmeg, Spices!
How about a spicy wreath this Christmas??


Candles
The romance of warm candles on a cold evening can never be undermined , so go ahead and light lots of candles for your Christmas dinner. I love the plain ivory but gold and red works well too!
Do get in touch with me if you want more ideas or a consultation for your décor! Until then lots of love and Christmas wishes to you and your family. May you be blessed with all that is beautiful this coming year !