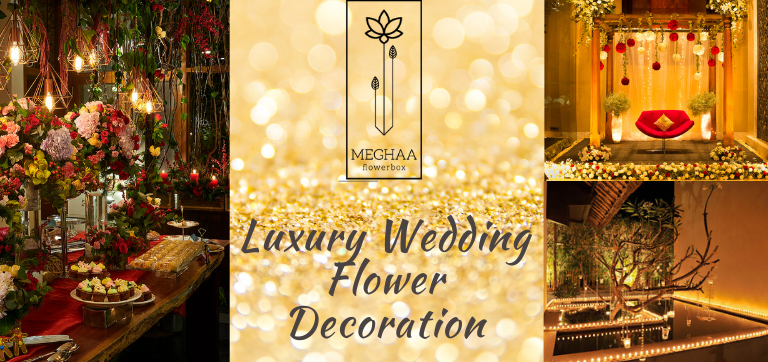 Is luxury your style? Does chic describe you? Do you settle for nothing less than elegance? Then without a doubt, you will want the biggest day of your life to be a statement of brilliance and sophistication. You dream of a luxury wedding and beautiful premium fresh flowers have the power to make this dream of yours come true!
Luxury Wedding florist and owner of Bangalore's premium flower boutique - Flower Box, Meghaa Modi enjoys high end wedding planning and has covered many Bangalore elite weddings as well as luxury destination weddings. Meghaa says, "A premium wedding decorator can metamorphose your wedding venue into a whole new world, a world that your beloved and your guests will remember forever. You should splurge on your wedding decor, after all it's your most special day. But make sure you choose a florist well-known for their premium wedding floral decoration. You don't want to get short-changed!"
Gorgeous blooms like hydrangea, tulips, anthuriums, cymbidiums, oriental lilies, mokara and vanda orchids are some flowers that come under the luxury range. These blooms do contribute to the splendor of a grand wedding but there are other points to be noted too. Meghaa believes that the best luxury flower decorators will definitely go original, go natural, play with all senses and pay attention to details.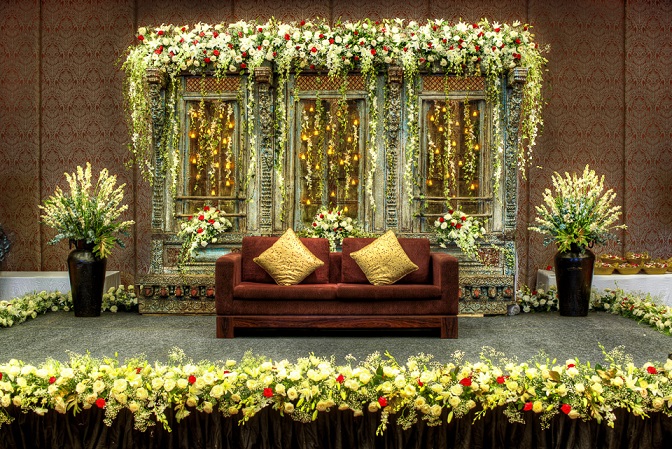 Original Design - "It is not premium if it's not original," says Meghaa. A good luxury wedding florist will not copy designs off the internet or suggest common themes. Instead the wedding flower decoration will be planned keeping the bride's and the groom's personalities in mind with due consideration to the venue and weather, especially if it is a destination wedding.
Go Fresh and Natural - Meghaa quips, "If it's plastic it's not luxury!" Tropical or cold climate, summer or winter, indoor or outdoor, designer wedding decorations should only be created from fresh flowers and foliage. Even fragrances used at the venue should come from natural certified essential oils. A top-notch luxury flower decorator will not cut costs by using artificial elements.
Awaken all senses - A luxurious wedding will touch all your senses. In pastel hues or in psychedelic colours, your luxury wedding flower decoration has to be a visual delight. The fragrances should fill the air and guests should feel the mood of the celebrations. Music to go with the theme and a scrumptious spread on the table completes the high end wedding planning.
Attention to Detail - Mark of a first-rate luxury wedding floral decorator is tidy work and attention to detail. The floral wedding decoration will look as beautiful up close as it appears from a distance. Which translates to regard for high standards and absolutely no compromise!
Flower Box, Bangalore's best luxury flower boutique has been the choice of Bangalore's elite for high end wedding planning for nearly two decades. So whether you are planning a big fat Indian wedding or a trendy micro-wedding, if it's the luxe look you desire, we can design it for you. Visit www.flowerbox.in to check out our original premium wedding stage designs, garden wedding backdrop design, royal stage decoration, entrance design for wedding reception and more. You can also book a consultation for wedding planning costs and other details.
All the best for your special day!