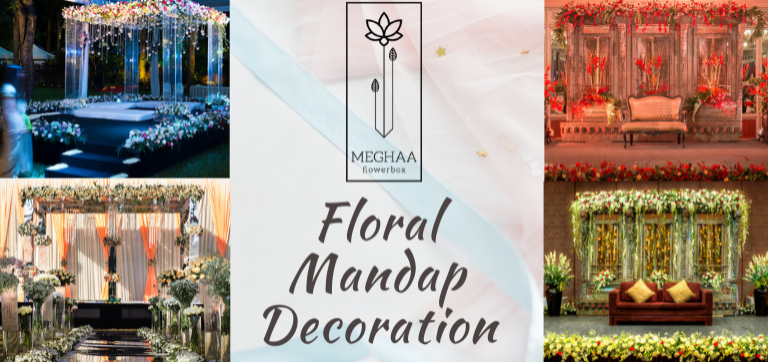 A mandap is the sacred space where vows are exchanged between a couple. It is the space where life changing rituals of a marriage take place and it is therefore that part of a wedding venue that deserves every bit of regard from the one who handles your wedding floral decoration. From the aesthetics of the mandap design to the energies of the space, all aspects of your wedding mandap decoration with flowers have to be managed with attention to detail. And as the stunning fragrant blooms gently fill up your senses, you know that it's a perfect start to your journey together.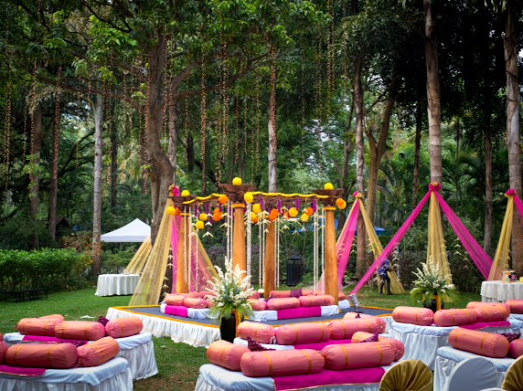 Top Bangalore Wedding planner, luxury florist Meghaa Modi, who has created numerous wedding mandap decorations over her 18 years of experience believes that in an Indian wedding the mandap is the most sacred part of the wedding venue. A floral mandap decoration should therefore be created with the freshest of flowers so that only pure positive energies embrace the couple. "Plastic flowers are a strict no-no. They do not bring any value aesthetically, energy-wise or otherwise!", says Meghaa. She also adds, "a wedding mandap design created keeping the couple's outfits and wedding theme in mind can bring together some great pictures for the wedding album!"
Traditional Mandap Decoration: When bright, eye-catching yellow and orange genda phool come together to form a marigold mandap decoration, the joie de vivre of the occasion is unmistakably pronounced. Dainty white mogras and tuberoses make stunning mandap decorations too. These blooms are beautiful, they ooze fragrance moreover they are local, and that's the magic word today!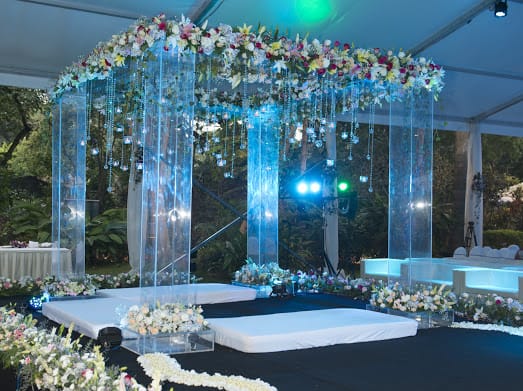 Modern Mandap design: Roses in pastels and ivory have a fairytale like feel and exchanging vows in this setting is simply surreal. Lilies and hydrangea bunched with lush foliage can take the wedding mandap design to the next level. Fresh flowers in psychedelic colours as well as wildflowers are also gaining popularity with modern day couples. Afterall, shadi ka mandap design has got to be instagram worthy!
One of the best wedding decorators in bangalore, Meghaa Flower Box, well-known for high quality flowers for events gets the pulse of its clients and has for long been designingspectacular premium floral wedding decorations based on the client's vision.