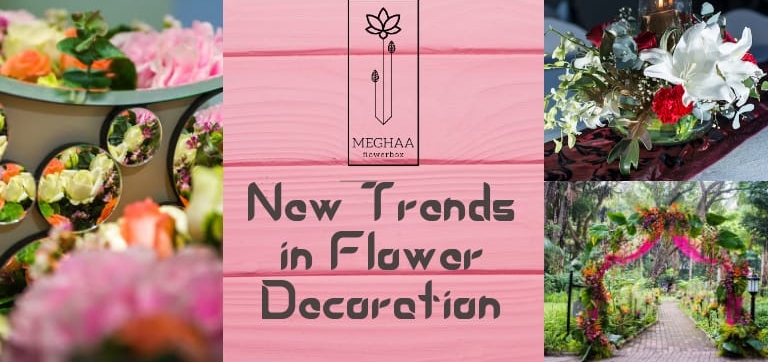 Here's a question. Can you imagine a wedding and the events around it without fresh flowers? We, as one of the best flower decorators in Bangalore, know your answer
It is known that in weddings, natural flowers hold a sacred place and at the same time are significant in the aesthetic sense too. Elegant and stunning flower decoration for receptions and weddings can never go out of style. After a difficult year that went by and with many weddings getting pushed to this year, celebrations are being viewed from a whole new perspective. Luxury flower stylist and a top Bangalore wedding planner, Meghaa Modi, who year after year effortlessly weaves in latest floral trends with her personal philosophy of nature based designs says,"Flowers for weddings in 2021 are all about being close to nature as people are becoming more conscious about the environment. Artificial elements like plastic are definitely on the way out."
Talking about wedding stage decorations, Meghaa adds, "2019 was all about mega weddings in all parts of the world like Turkey, Greece and Italy. But now, post-pandemic, the trend is to have micro weddings with a conscious effort to be kind to mother nature." Reduction of carbon footprint and sustainability even in wedding celebrations is the new normal for modern couples Thus, wedding decorations in Bangalore this year are all about local flowers like roses, orchids, marigolds and chrysanthemums along with zero plastic or artificial elements for more positivity. Meghaa is clear about one thing."It's best not to tamper with the natural design of flowers and foliage" she says.
As far as colors for floral wedding decorations go, this year the spotlight falls on two unrelated color themes.. According to Meghaa, "On one hand neutral themed arrangements like grey, browns and cream seem to be the preferred colors for couples who want to make a statement of elegance with their reception stage decoration. On the other hand floral designs with psychedelic combinations that create a riot of bright colors coupled with neon lights are gaining popularity largely in contrast to the dull year that just went by."
Fresh flowers are and will always be a part of special occasions in all cultures across the globe. Here in Bangalore, allow us to be a part of your big day so that you can impress your loved ones with our latest marriage flower designs.
Meghaa Flower Box, one of the top flower decorators and outdoor wedding decorations specialists, is now accepting orders for weddings and reception decorations. To check out our unique collection and for wedding decoration consultation in Bangalore log on to www.flowerbox.in.