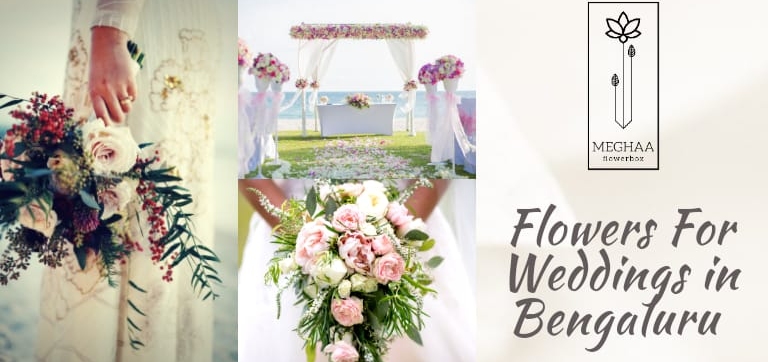 Few days into this new year and we can already feel the fatigue of the difficult last year waning
away making room for all good things and fresh beginnings. And if you are getting married, you
couldn't have chosen a better time. The year is young, your dreams lush and our beautiful fresh
flowers are waiting to be a part of your Bengaluru wedding floral decoration, our fresh roses,
marigolds and anthuriums are ready to make your special day even more extraordinary!
In a year that holds promises and hopes like never before every special occasion should be
celebrated with extra freshness, weddings - even more so! With beautiful colors, crisp
fragrances and pure positive energies fresh flowers will take your wedding decoration to the
next level. Fresh flowers are versatile and whether it's the groom's car or the bride's doli,
whether it is the wedding mandap or the dinner table centerpiece, natural flowers for weddings
have the power to enthral and create magic.
Our experienced Bengaluru based floral designer Meghaa believes that when wedding flower
decoration is done right it makes a wedding very special and leaves an everlasting impact on
everyone present as fresh flowers are not only religiously significant but are also visually
appealing. Meghaa says, "It's your special day and fresh fragrant flowers that emit happy,
positive and sensual energies will make the day memorable even for the guests present!"
Moreover with the versatility that fresh flowers have, marriage floral decoration can be fun or
elegant, bold or dreamy, ethnic or western.. it's for you to decide and for us to design!
Roses with crystals for a fairy tale night? Candles with orchids for a surreal evening? Marigold
and greens for that traditional high? We can make your floral wedding decoration dream come
true. Bengaluru wedding flower decorations can be more playful with a wider variety of long
lasting flowers to choose from thanks to the city's beautiful flower-friendly weather.
We as experts in the field of flowers for weddings in Bengaluru, with a theme chosen by the
bride and groom, can create the most gorgeous wedding decor for you. We can say without a
moment of doubt that your wedding with our floral wedding decoration idea will be one of the
most beautiful events in Bengaluru this year!
For ideas and inspiration watch this space as we will soon present some beautiful wedding flower decoration trends for 2021.