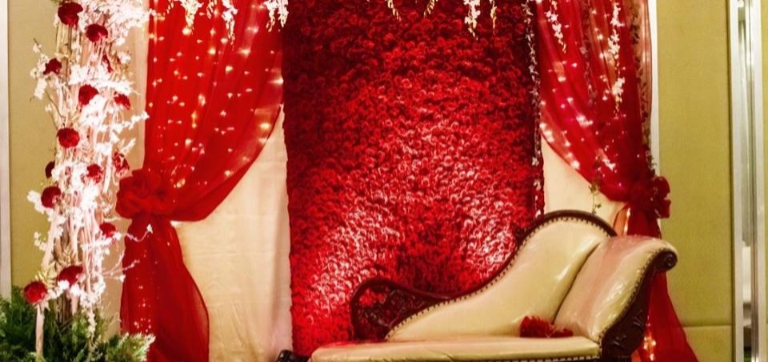 A wedding is a once in a lifetime event. It's a day where beautiful memories are created. Of the many things that make your big day unforgettable, decoration of the venue plays a very special part. Wedding decorations are incomplete without flowers and flowers done right can leave an everlasting impact on everybody.
Fresh flowers, we know, are a source of pure positive energy and perfect harmony. They bring this sense of happiness and a feeling of belonging. In a wedding decorated with beautiful fresh flowers the vibes that flow are pleasing with emotions overall pleasant. Also visually very appealing, guests really enjoy being a part of weddings decorated with real blooms.
As an experienced floral designer who has been all over the globe, I would like to give you a few tips on how you can choose your wedding decorator so that you not only get your money's worth but also positive energies from fresh beautiful flowers on your big day:
Please do not hire a decorator who takes the artificial flower route. They charge exorbitant amounts only to create lifeless designs out of plastic flowers. Plastic flowers don't invite positive energies instead they create an environment that lacks any charm. Moreover, plastic flowers stored in warehouses are often dust coated and that only creates more negativity.


Choose someone who loves flowers. It's your special day and fresh fragrant flowers that emit happy, positive and sensual energies is what you need. Often in weddings where real flowers are used, very little attention is given to the freshness of the flowers.


Choose a decorator who can design the wedding of your dreams. Many decorators blatantly pick up designs from the internet without giving a thought to details like your vision, to whether or not the flowers compliment the venue and to the fact that the flowers may not survive tough weather conditions.
With the growing events business and ever increasing number of people quitting conventional jobs to jump on the events bandwagon it really is upto the client to make sure that they choose the right and experienced wedding floral decorator. Clients need to be aware if their decorator is indeed bringing in real value to your special day. We often look down upon the ones that sell bad flowers but then they are around because someone out there is buying them!
Choose your wedding floral decorator with care, ensure that your decorator knows the job. Ensure that your decorator knows the flowers. Be aware about what you are paying for. Wouldn't you rather have fresh marigolds than a bunch of cheap plastic flowers?
We wish you all the very best for your special day and we hope that with our little guidance you will have the most gorgeously decorated wedding!