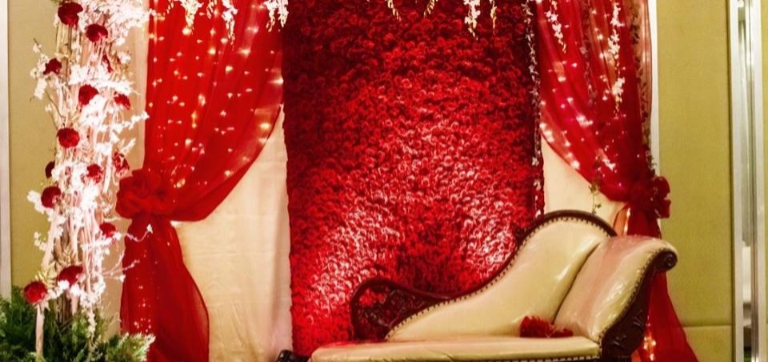 Summer is the time for fun and it is the time to absorb the freshness of nature. If you are planning a summer wedding for yourself, let the charm of fun and essence of nature take over!
Here are some gorgeous themes that you can choose from for your summer wedding.
Sunflower and Burlap – Happy, bright and cheery, sunflowers are just perfect for daytime weddings and brunches. When paired with earty brown burlap fabric, sunflower decors never fail to mesmerize, thanks to the rustic vibe the combination creates. From wedding arches to table settings, sunflowers and burlaps merge to form beautiful wedding decors.


On a summer evening, whites, pastels and gold combined with LED candles have a divine effect. Flowers like Oriental lilies, peach roses, white roses and green cymbidiums can really set the mood. Add to them gold sprayed ferns, ivy leaves or eucalyptus with light bulbs or candles and the eveningis nothing short of a fairy tale. From pathways to centrepieces, this theme makes every part of the wedding decor look magical.


All green is another theme that works really well on a summer day and even on a summer night. After all there is no color closer to nature than green. Mood lifting and spirited, all green wedding decors can really create an enchanting effect. Green carnations, green cymbidiums, hydrangeas, asparagus and other ferns can come together to create gorgeous canopies and centrepieces. A little gold thrown in here and there adds dazzle to the decor. Even vegetables and fruits like celery sticks, broccoli, green apples and grapes can give the all green decor at your wedding reception a natural spunky spin.
Make your summer wedding memorable with one of these elegant decor themes. And watch this space for more stunning wedding decor ideas.