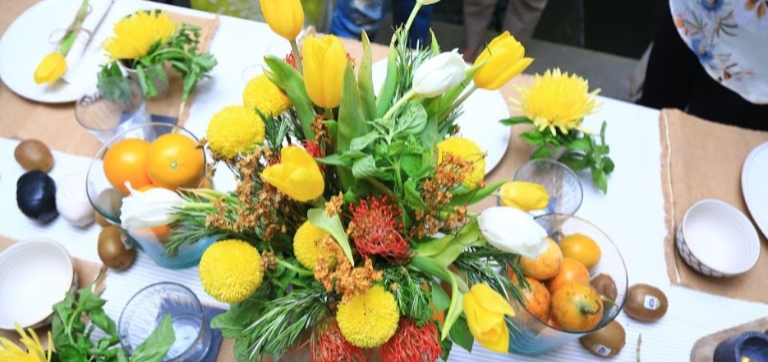 Thanksgiving, like all other harvest festivals, in India and across the world is a day of feeling gratitude and happiness for the good things in life ! It is celebrated in the United States and Canada , Caribbean islands and Liberia for giving thanks for the blessing of the harvest of the preceding year.
For celebrating amidst family and friends with roast turkey, pumpkin pie , cranberry sauce, potoes, corn and other goodies to keep you warm from the chill that's begun in the air, I want to give you a few beautiful ideas for the thanksgiving décor in your home .
COLOURS FOR THANKGIVING 2017
Since we want to save the reds and whites for Christmas I suggest we use browns , maple , rust orange , mustard yellow and green for this years decor, You can also do deep cranberry red and royal purple if you want to create a richer look.
DECOR ELEMENTS
Candles not only look beautiful on the dinner table and around the mantle and consoles , but add warmh and happiness to cold winter days . Use candles as is or with beautiful candelbras , rustic wooden candle holders or pretty crystal candle stands . Pinecones and pumpkins are in season and combined with the silvery eucalyptus leaves (which smell heavenly) they created a beautiful ambience.
A whole lot of greens can be used to create a very stylish look and foliage is very much in fashion. For a bit of fun and glamour spray some of the leaves and pinecones in gold ! Overall, have fun with your thanksgiving décor and most importantly feel the love in the air and deep gratitude to God for all the abundance !
I want to wish all friends abroad and in India a wonderful thanksgiving season.